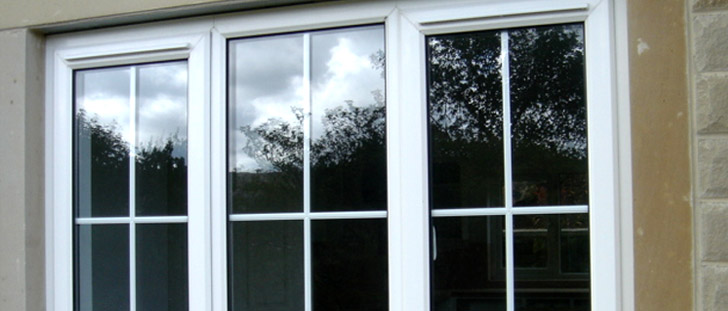 UPVC (Unplastisized Poly Vinyl Chloride) is based on rigid PVC (Poly Vinyl Chloride) material. The process of making the profile start in the form powder mixed and blended homogeneously with all necessary additives for high impact UV to form a compound That meets all required properties. The compound is then fed in molten from into mould designed according to the different sizes and specifications of profiles. Once this process is finished, the exturded profile is Calibrated through special units. then it is cooled to from the final UPVC profile to be used in the fabrication of the window and door.

Efficient Thermal Insulation:
No matter in which climate windows and doors are Installed they Contribute to a cosy and comfortable atmosphere in your home. As the design prevents thermal bridging. the thermal insulating performance of the finished windows is exceptionally good.

Termite Resistance:
In tropical climate wooden windows and doors are often destroyed by termites, whereas UPVC window and door system are fully resitant to these insects. Thanks to the highly developed compound of UPVC windows and doors, termites are not able to attack UPVC profiles.

Maximum wind Resistance
Due to their excellent material properties, UPVC windows and door system are ideal for being installed in bulldings close to see where they are permanently exposed to strong wind heavy rain and salty air.

Material and Structural Performance:
The longevity and superior quality of thid material has been conclusively Proved for almost 40 years. UPVC material compound performs to worldwide standards for strength, durability, heat stability, colours retention and termite resistance.

Behaviour in Case of Fire:
Fire tests have shown that UPVC material, being naturally flame retardant throughout their product life, will not cause, support or anhance the development of acidental fire, unlike timber windows, the UPVC sections do not support combustion and are in fact self extinguishing.

Electricity Insulation:
UPVC has high eletric insulation which exceeds 1015 ohms-cm. it is absolutelysafe from electrical conductivity and maintenance free.